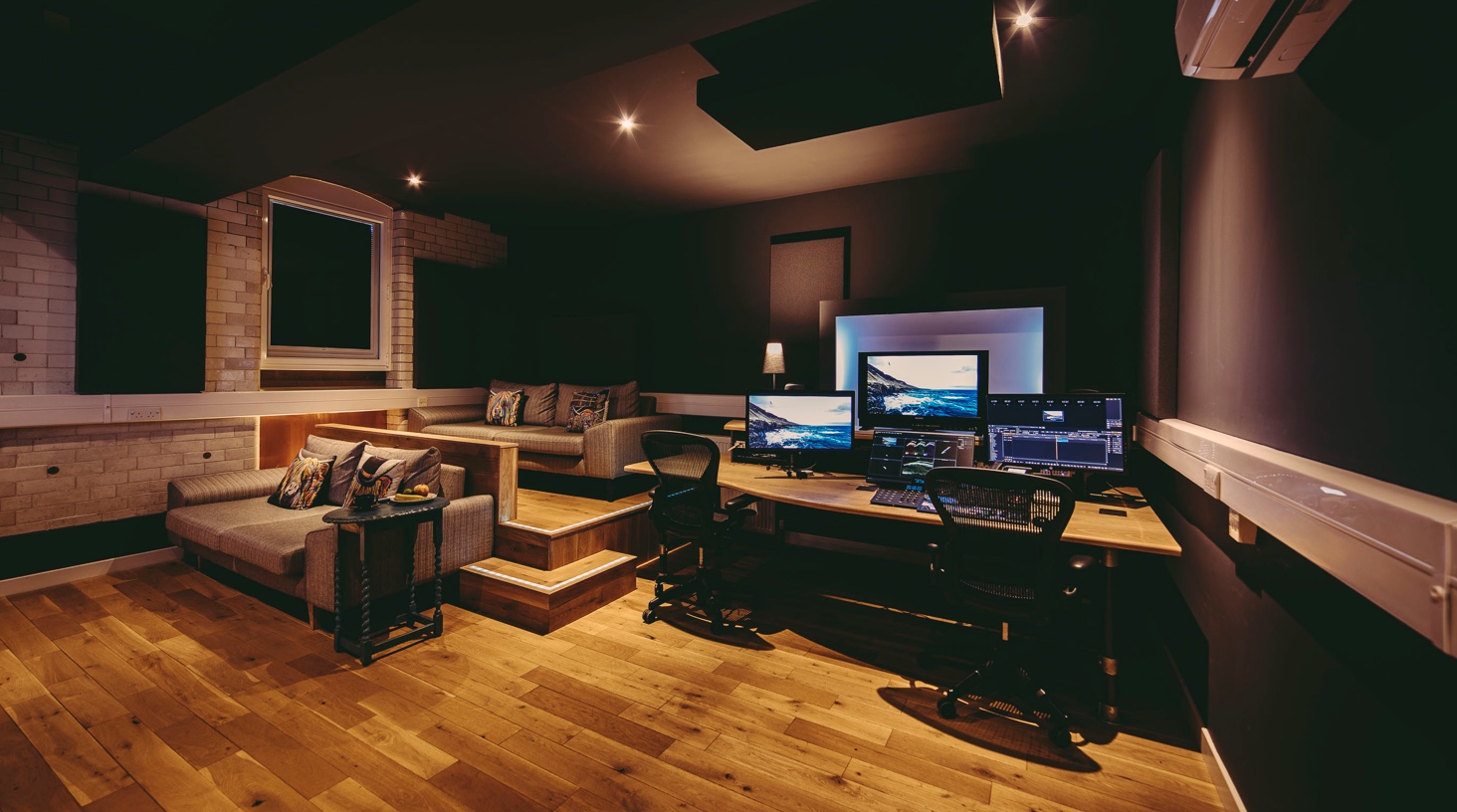 DI/Grading
4K/HDR Nucoda DI & Grade
Our flagship Grading Suite is powered by Nucoda, a comprehensive colour grading and finishing solution capable of delivering Digital Cinema content up to 4K. For monitoring, we're equipped with the extraordinary 30" Sony TRIMASTER EL™ X300 OLED display, enabling 4K and HDR output.
The design of our suite allows for those who prefer to view on a high-end consumer television to relax on the sofas in a separate client viewing area. But most importantly, the gentleman at the desk is colourist Colin Brown, who hosts an extensive credit list including Anna and the Apocalypse, Shetland, Still Game, and the BBC Arts series Imagine
DI/Grading
HD Resolve Grade
Our second grading suite is equipped with Blackmagic's DaVinci Resolve Studio, as well as Avid Symphony and Baselight Edition. For monitoring, we have the 25" Sony TRIMASTER EL™ BVM OLED HD display, and at the tools is colourist Jon Bruce, whose credits include The Force: The Story of Scotland's Police, The Truth About Crash Diets, and Where Do We Go From Here?
The Team
Colin Brown
Colourist & Online Editor
Jon Bruce
Colourist & Online Editor
The Schoolhouse
Our home in Glasgow: a beautiful old Edwardian school building, just minutes away from the creative hub of Pacific Quay, offering plenty of free parking whilst also being easily accessible from Kinning Park subway station.
Get In Touch
Our Post Production Managers are on hand to chat about our bespoke post production services and how we can help with your project. Get in touch!