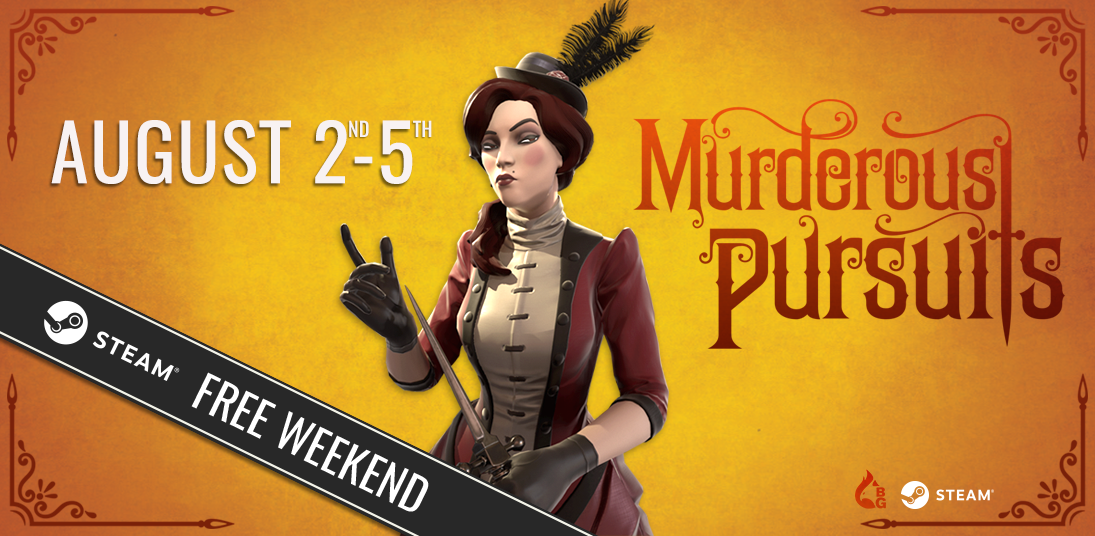 Murderous Pursuits Free Weekend
If you haven't had your chance to become a stealthy assassin on a floating time ship, here's your opportunity! Murderous Pursuits is hosting a free weekend on Steam commencing Thursday 2nd August until Sunday 5th.
Throughout this weekend, you can experience the full Murderous Pursuits game, along with our fourth update which includes a brand new game mode, map and more!
Not only can you play the game for free but Murderous Pursuits will also be 33% off along with DeluXe DLC which will be 40% off, a must if you enjoy the thrill of the hunt.
What are you waiting for? Put it in your diaries, tell your mates… you don't want to miss out. It's time to Slap, Stab, Shoot, REPEAT. We hope to see you aboard the HMCS Britannic and try not to get yourself killed… too much.
Sign up for our newsletter HERE to keep up to date with Murderous Pursuits.
To join our Discord community, click HERE.
Free Weekend Start Time: Thurs 2nd August 10AM PT / 6PM BST
Free Weekend End Time: Sun 5th August 1PM PT / 9PM BST