Ahoy Shipmates!
Last week we released a massive update which implemented a whole host of new features and fixes. The SS Connemara has now been given the full Remasted treatment and the flare gun is back! We're especially proud of the new traps and weapons, so please give them a go and leave any feedback in the Steam Forums.
Looking forward, the QA team are working their way through the Mac and Linux builds ready for the next update and yes, you will be able to play with people across platforms. We have a dedicated member of the code team focusing purely on optimisation and polish. So although you may see fewer new features coming up, the aim is to improve what we have in place. Similar to the UI overhaul that was included in last week's update.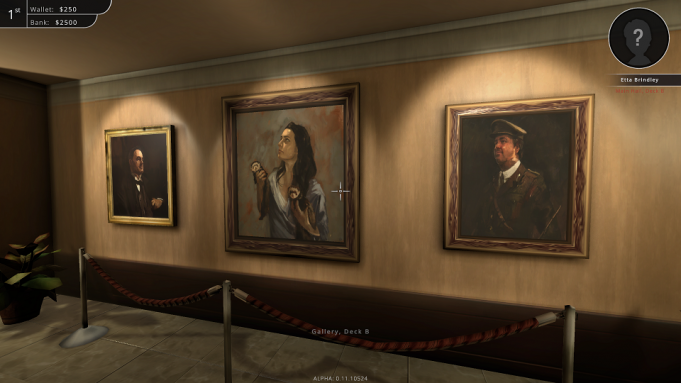 Lead Concept Artist Paul has been hard at work creating new staff portraits to decorate the Ships with. We'll share more of them with new staff introductions, starting today with our new Head of Marketing, Korina.
Korina has been a fixture in the UK Gaming Industry for some time and has worked at the likes of Ubisoft, Square Enix and spent the last few years at Bethesda. She's made the jump from Brighton to Edinburgh to join the Blazing Griffin team and is already on the phone too much. She really likes creepy crawlies, jazz, and is especially pleased with the Brienne of Tarth-style portrait.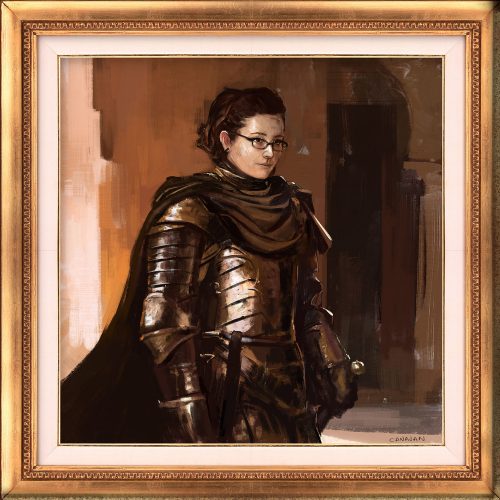 Expect to see Korina popping up on the Steam forums as BG_Kay. In addition to the everyday marketing and PR stuff, she will be looking after all of the social media pages, YouTube, and events. Her next task is to put together some scheduled play times so you can find people in your local time zones to play with and have a chance to play against some of the dev team.
As always, keep an eye on Steam and Twitter for updates and happy hunting!