Dedicated Servers Ahoy!
The past week has been busy at the Blazing Griffin home port with the team prepping the Dedicated Servers for full release. After a short stay in the testing branch, they were released last week into the main line. Once the servers had sailed into the open seas, the team were able to catch a quick breath before moving on the next feature.
Traps are now making the rounds through each department – Code have been implementing their functionality, Design have added them to each of the ships, and Art have made the corresponding VFX and animations ship-shape. This week, traps will be handed over to QA to begin internal testing before they are rolled out to players.
Code and Design have also been hard at work on the special weapons – Flare Guns, Wallet Bombs, and Syringes – ironing out all the details on how they should be functioning, with Flare Gun kills being especially tricky (should you be blamed for the person you set on fire, setting someone else on fire? What if someone intentionally walks into the flare you shot into the wall?). This gives us the opportunity to look at how they worked in The Ship: Murder Party and tweak them if we think it's necessary.
The Code team has also started work on the in-game text chat feature, allowing you to tell your quarry exactly who whacked them in the back of the head with that axe! Connemara will be ready for release in the next few weeks – we're currently adding the final touches and giving it one last check before you can fill it's cabins with the sweet, sweet sound of murder. Breakable glass has had its first internal testing pass, and there have also been some tweaks to the graphic settings, providing better performance on the lower settings.
Good news for those of you who haven't yet purchased the game – we've extended the loyalty discount until the 30th of June! If you own The Ship: Murder Party, you will receive 25% off The Ship: Remasted.
Finally, last week the team observed Ham Day, a special time of year where we celebrate all things ham.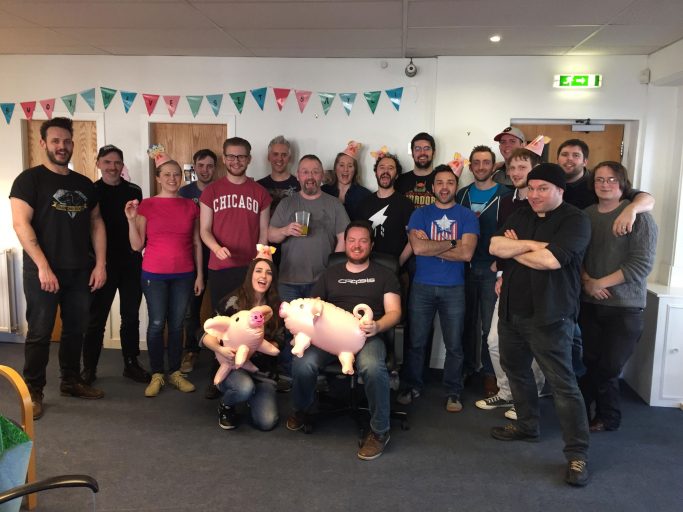 Make sure to follow us on Twitter and Facebook to keep updated.
Happy Hunting!