Although as a studio we've been around for a few years now, Distant Star: Revenant Fleet is our first PC game so we made the decision to launch it over a period of time, firstly through Steam Greenlight and then through Steam Early Access.  As with most studios who go through this process, we've learned a few things along the way, so we thought we'd share our experiences.
Shining on Steam Greenlight
The first step was Greenlight which was an interesting experience in itself.
We launched in late November which wasn't ideal (due to the Christmas period looming), but we had spent most of 2014 building a playable product which we believe was one of the key factors to how quickly the game was Greenlit (it took only 13 days). Essentially that phase of the project was focused on building the technical infrastructure of the game – the basic AI, the ship classes, the upgrades, the mission types and the underlying code and artwork.
Paul Scott Canavan our Lead Concept Artist said, "Space, although incredibly fascinating, can be pretty boring to look at. One of my main goals with the art direction of Distant Star was to create something visually different and exciting with a lot of depth and colour.  A game where you could take a screenshot and it would look like a concept painting. 
Because Distant Star is a 2D game it was a tough job balancing the readability of the ships against the backgrounds.  Flat, unshaded sprites weren't going to cut it as they tended to get lost in the image which obviously isn't great for a fast strategy game – you want to be able to instantly identify both your own units and those of your enemies.  In the end I found a way to paint the ships so that they reacted to lights in a similar way to 3D objects – this meant I could set up lights in the level which would help them pop out!  The technique was pretty time consuming, especially when you consider that each ship is made up of several parts, but I think lend the game its unique style."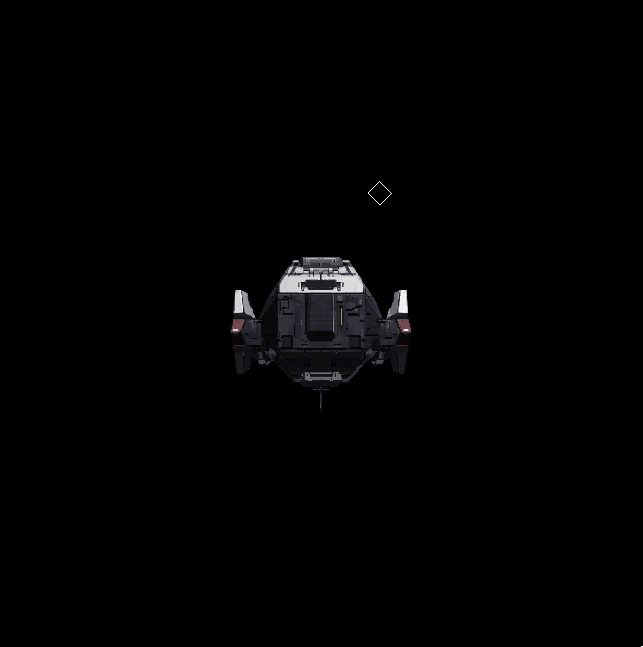 This early work gave us a really solid foundation to be able to present to players, but it also meant that when we entered Early Access we were much more able to react to feature requests and make changes to the game.
Every component of the game was designed to scale at a later date, – for example, when we wanted to add new attachments for ships, these were pretty easy to implement and we've been able to add more attachments in almost every content update.
At the point of launching on Greenlight, we were pretty nervous.  Despite having spent most of the year working on the game, we still didn't know how it would be received. Getting hundreds of positive comments from players in such a short period of time was incredibly reassuring for everyone here and we're all really grateful for the feedback and support.
And into Steam Early Access
Something that we didn't quite plan for is that the fact that as a company, we went through an unexpected growth phase last year (more on this soon!).  The team that started off on Distant Star: Revenant Fleet was only 8 strong – we're now a studio of 18 and while not everyone is working directly on the project (we have a number of products which we have plans for), everyone has been involved in some way.
The consequence of this is that, around about the time of going into Early Access, our capacity to add new features to the project increased and as a result we have been able to take the game to a level we didn't quite expect to when we started the project.
As we already had a strong foundation for the game we implemented an iterative development process which allowed us to release regular content updates. This is great for players as it gives everyone a much higher level of visibility on the project (which is really important for any project where you want people to buy in to your ideas), but it also meant we were in a better position to include player feedback in our bi-monthly sprints – something that really shaped the direction of the project.
Our Production Director, Patrick Cowan said the following about Early Access, "I think it has helped us to make a better game. Or, to be more accurate, the game we've ended up making is better-rounded and more community friendly because of its journey through Early Access.
Having spent the majority of my career in games publishing, this is my first full project as an indie. I'm proud of what the team have managed to achieve and happy to have been part of it."
Alpha Phase
During the first 12 weeks of Greenlight we were in Alpha phase. It was *very* alpha at times and any players who have been involved since that stage can tell you just how much the game has improved since then.
We had originally planned to allow for up to 9 ships to be controlled by the player, but we quickly released this would be unmanageable. The pace of the action is too fast to be able to effectively control a fleet of that size, and the relative strength of enemy fleets would just make it impossible. So we settled on a total of 5 ships which has worked out well.
However, the combat was brutally tough (we blame our Design team – they are evil. Just plain evil!) and feedback from players and press mentions alluded to this. Alec Meer said on Rock, Paper, Shotgun, "However, Distant Star is currently as hard as a really hard thing. Think of something really hard. No, harder. Yeah, that's it." – And he was right!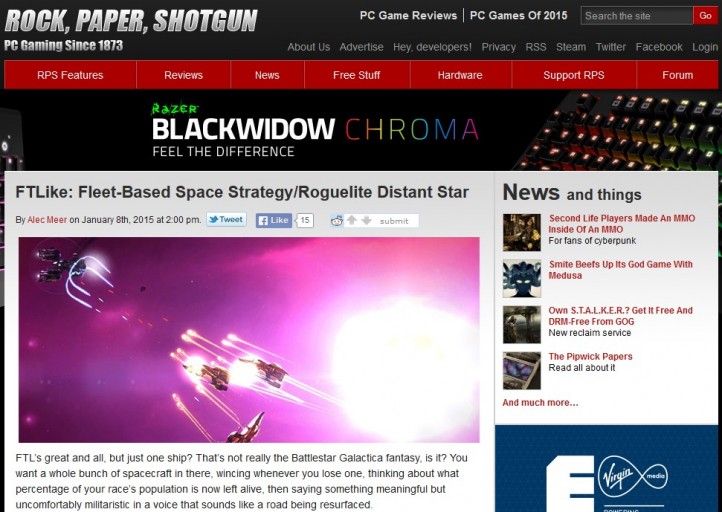 So we did something about it. By this point, our spreadsheet containing feedback from players had around 100 entries on it – some of which had already been addressed, but a lot was still outstanding. So our Design team went through it and looked at the problem areas to come up with a plan to improve the combat mechanics.  As a result, we've rolled out a number of major changes to how combat works and feedback from players has been great.
It was around about this time we began to really see the value in Early Access. The player feedback is really valuable – it's just time consuming to be able to make best use of it. We were spending around 2-3 hours per day just summarising player feedback, circulating it around the team – and that's before we spent any time implementing those features. It's a huge commitment and we can see why smaller studios might not quite have the resources to be able to manage it all (side note for players reading this – give devs a break when in Early Access – it's a tough thing to do!).
One of the major features that was brought forward due to player feedback was Tactical Mode. It's something we wanted to implement earlier in the project, but didn't feel it was a necessity so it was low on the list of things to do. Seeing the demand from players for the feature allowed us to adjust our schedule and roll it out – a process that we continued to follow with other features throughout Early Access.
Beta Phase
Development projects move forward in phases of growth for a number of reasons – "feature creep" is a big one that most people will be familiar with, but there are also a number of other business reasons for doing so.
We started out development with a growth phase – pre-Greenlight where we developed the infrastructure of the game.  During this period, it was all about growth – adding new things to the project that we could build on at a later date.
Then, in Greenlight, we were in more of a plateau phase where work was continuing internally, but it was important to show a consistent product to players.
Moving into the Alpha phase at the start of Early Access is where we were really able to look at adding new features and content – another growth phase.  As can be seen from the chart below, the amount of new features we were able to add during this phase exceed what we had originally planned.
And then comes Beta phase. Beta was tough because we had got into the habit of adding features and content (something we enjoyed doing!) but there comes a point where a project has to round off and moving into Beta marked this next plateau phase for Distant Star (although in reality, we kept on adding some new things). Given the nature of the game and the sheer velocity of new content and features being added, it was essential to slow down the pace a bit and take the time to polish what has already been done.
This was critical for the game – with all the new features and content, the missions began to need a lot of work and some of the issues weren't quick fixes. So we decided to rip out the old mission system and rebuild it, which had a vast impact on the game – missions became a lot quicker (we felt they went on too long previously) but were more challenging at times. We're really glad we did this – feedback from players has been great and this really highlights the importance of taking time the time to reflect of different aspects of the project.
Our Producer, Melissa Knox had this to say about the process, "What was tough was not getting to add features that we thought the game needed because of the need to move onto the next phase. It's true of every game though – it's so hard to call it done and let it go. I think because you've created this thing from scratch and seen it through its horrible pimply adolescence, you want to see it be the best it can be out there in the world. It's great that it's finished university and become an adult, but you want to see your game get married and buy a house! Flourish, game…become a happy, fulfilled, rich and successful adult! And take care of your developers when we're old."
The Next Phase
We exited Early Access last week, but that doesn't mean development on the game is coming to a stop.
Our player feedback spreadsheet has over 300 entries on it (with indications as to how popular each request is) and although we've implemented over half so far we're still keen to work on the rest too. The community has generated loads of great ideas and we're pretty sure there are lots more to come too!
There are a number of "next level" type additions to the game that we would like to do – things like different game modes or more playable factions, although these are pretty big projects and whether or not they go ahead will be determined by the success of the game (we're an indie studio after all!).
That said, the technical infrastructure of the game has been designed to be built on so we can add more content to the game relatively easily, which is something we've planned for. Over the next few months, we'll be working on the backlog of feature requests from players (along with any bug fixing and balancing work that needs to be done), as well as looking to add some new content like story events and upgrades.
Our Technical Director, Jason Kocemba had this to say, "Our Early Access adopters have been brilliant, full of praise and suggestions and there is a real feeling that the players want the game to be as great as we do. There's a feeling of us all working towards something and we certainly plan to keep updating the game as we move along."
Early Access – Our Review
Pros
Early visibility for the game.
Relatively easy setup and management.
Community feedback has been awesome.
YouTube videos are a really great way to see how the game is played.
Reassuring for the team to get so much good feedback.
New ideas and different perspectives on existing ideas.
Good way for indies to begin building a community around their product.
Cons
Resource-intensive to manage.
Can't please everyone.
Tough to decide when a game is ready to move to the next phase.
Feature creep can easily take over a project.
That one guy who gave us a negative review on the day we launched on Early Access.
11/10 – would Early Access again!
On behalf of us all here at Blazing Griffin, we would like thank everyone who got involved with Distant Star throughout Early Access.   Your contributions to the project so far have been incredibly valuable for the team here and greatly appreciated by us all!
Drop by the Steam Community and let us know what you think of the game so far.