There aren't many people that can lay claim to being the glue that holds an organisation together, but one of the proud few is Melissa Knox, Blazing Griffin's BAFTA award-winning Producer (Games).
As the studio's Producer, Melissa keeps the day-to-day operations of the project running smoothly (and manages to fend off the numerous curveballs that inevitably come with game development projects), with responsibilities ranging from planning out projects and managing stakeholders to completing funding applications and attending events to represent the team.
Melissa joined the company in 2013, where she started work on APB Retribution, an iOS top-down shooter that Blazing Griffin developed in collaboration with Reloaded Productions.  The team then moved onto create Dino Tribes, a match-3 game for Windows Phone.
Following this, Melissa led the charge on the company's most ambitious project to date – Distant Star: Revenant Fleet, which led to Melissa, along with Senior Programmer, Gillian Patterson accepting our BAFTA award in 2015.  A fantastic night for the whole team – we were proud to be represented on stage by Melissa and Gillian, who also went on to host a BAFTA Spotlight event to talk about how the game was produced.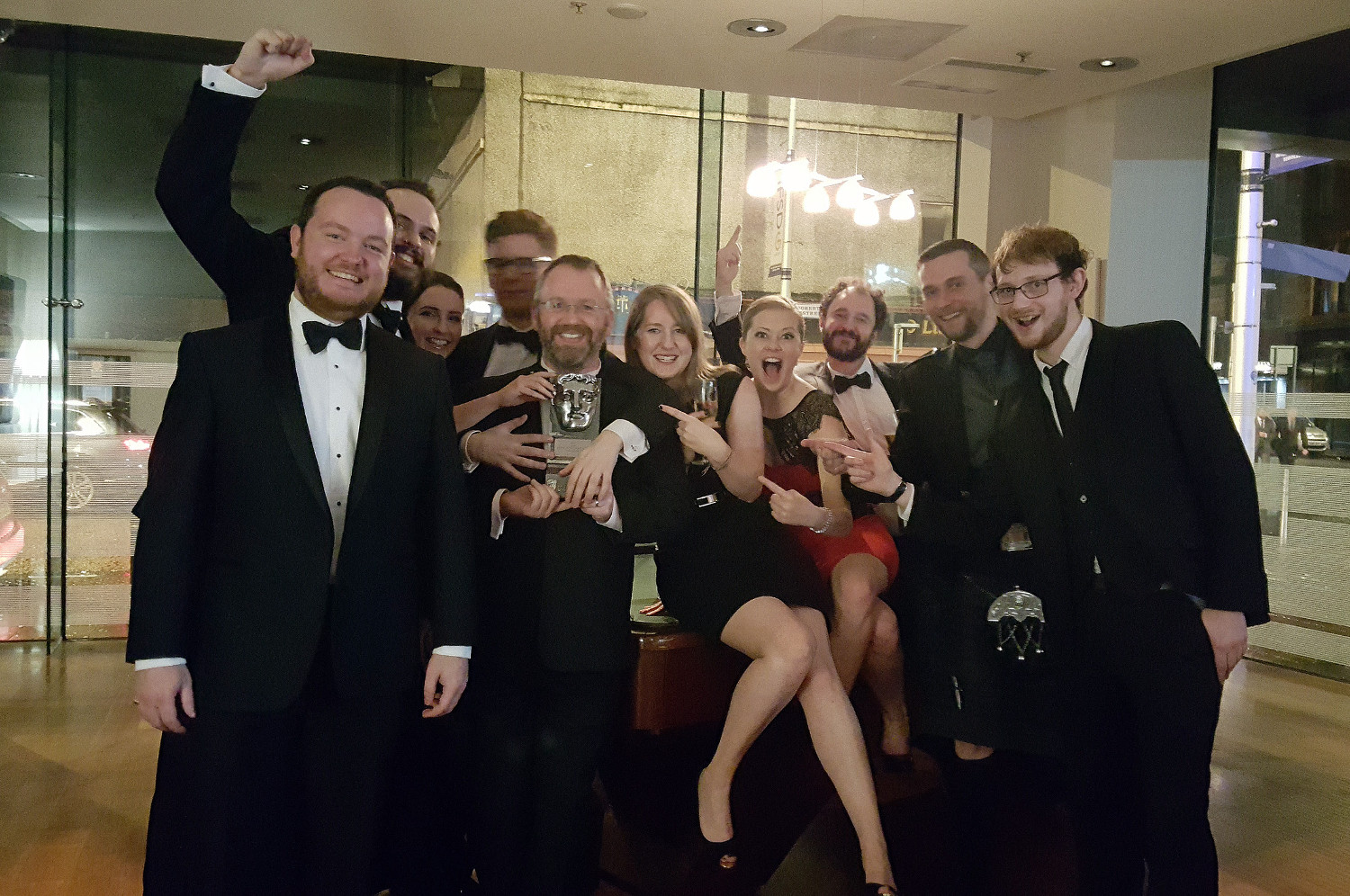 As 2015 came to a close, all eyes were on The Ship: Remasted, the team's current project which is an interesting proposition to say the least – remake a 10 year old game (and, well, don't mess it up…).  Melissa has worked hard throughout 2015 and 2016 to see the project through its recent Early Access launch (which has been positively received by players) and will continue help drive the project to completion.
Melissa also works closely with the local community and academic institutions.  Today, she has been giving three presentations to talk to teenagers about the importance of studying STEM subjects as a route to get into the games or film industries.  In industries where striving for equality is extremely important, the feedback from today's attendees has highlighted how much work still needs to be done, but also how important it is for people like Melissa to get out there and talk to young people about these issues.
The most common piece of feedback?  "Women play games too!?!"
In fact, many of the students at the presentations were surprised to hear that not only are 52% of all UK gamers are women, but there's also a large number of female game developers that help bring new games to their homes each year.
Educating the next generation of people coming into our industry is essential if we want to promote not just gender parity, but also the social, cultural and economic benefits of diversity in creative disciplines.  It's thanks to Melissa (and many others like her across the world) that progress is being made and younger generations better understand the importance of these issues.
On this day, when the world celebrates the achievements of women across the globe, Melissa, we at Blazing Griffin, salute you!
#InternationalWomensDay