Edinburgh, Scotland – 12th December 2014 – Blazing Griffin announces that it has acquired two titles from Lucky Frame Ltd.
Released in July 2014, "The Nightmare Cooperative" is a fiendishly difficult puzzle game, which features an array of characters, each with different powers to help you destroy monsters, escape levels and collect gold. With a unique visual style and roguelike dungeons to battle through, this puzzle game will challenge players time and time again.
"Gentlemen!" is a local multiplayer game for desktop and tablets for 2 to 4 players. A Victorian-themed death match with frantic action – players can go head to head with their friends and settle their differences with knives, bombs and deadly homing pigeons.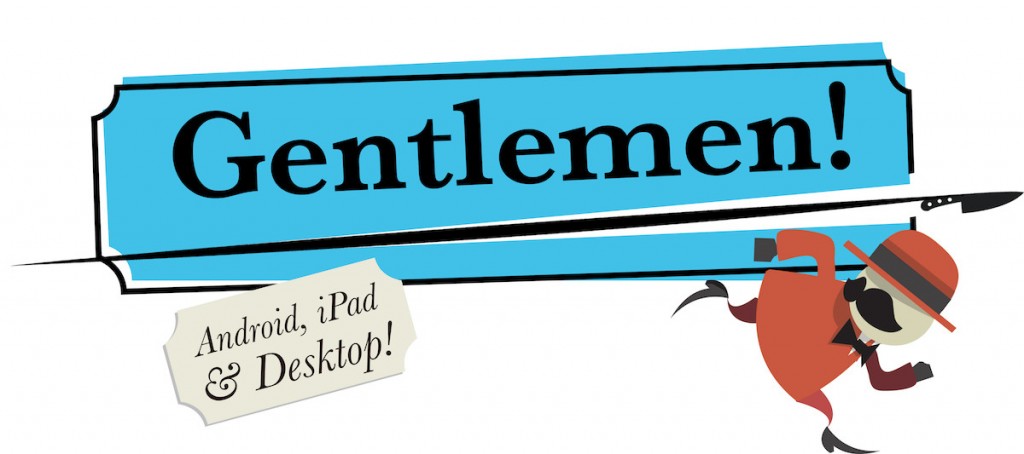 The company will post an updates on the future of the titles at a later date, but in general is looking to expand on what has already been achieved with the games by adding new content and features.
Blazing Griffin has been expanding over the past few months, relocating to larger offices in Edinburgh this month and joined by several new team members, including Artist / Animator Sean McIlroy who joined the company a few months ago and worked on both titles during his time at Lucky Frame.
The entire team at Blazing Griffin would like to wish Jonathan and Yann at Lucky Frame all the best with their future endeavours and are excited to take over Gentlemen and The Nightmare Cooperative with the same spirit and enthusiasm with which they were created.
Blazing Griffin is an independent game studio based in Edinburgh, Scotland. Founded in 2011, the company is focused on reviving IP and developing new games across multiple platforms.
Additional information: